Everyone loves a win/win scenario and donating gently used items to a nonprofit's resale shop is definitely a win/win.
When you take the time to clean out your basement, closet, cabinet, or garage, you get the benefit of more space and an assessment of what you have on hand and what you need and don't need. I have noticed that as I move through different seasons of life, many of my items no longer serve me. However, they can serve others!
Resale shops provide significant income to fund a nonprofit's mission.
The Loved Twice Thrift Store provides over $100,000 to fund Love INC's mission to help churches help people. The shop is primarily volunteer-run, along with a full-time manager and part-time assistant manager. Lynn, the store manager, shares wonderful stories through her weekly emails and here is one of them: "The best part of my week was on Saturday when we had an elderly man shopping for a desk for his home. Just the right piece had been recently donated. On the way up to the register, he was holding his hands up and was tenderly praising the Lord for always taking care of him. As our volunteer finished the transaction, he looked at me and said, "Why is everyone so nice around here?" I quickly replied we were Jesus-powered and he beamed at the answer. What a hoot – he made my day! Thank you, Lord, for the new connection!"
Love INC of Lake County
Donate at the Love INC warehouse: 339 Lakewood Ave., Waukegan, IL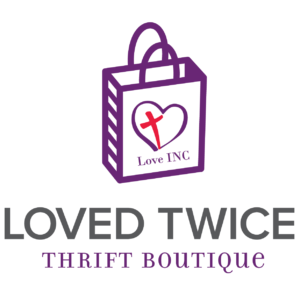 Shop the store: Loved Twice Thrift Boutique, 3621 Grand Ave., Gurnee, IL
https://loveinclakecounty.org/loved-twice/
@lovedtwicethrift
Another option is the New Life Resale Shop that supports the mission of Informed Choices. From the very beginning of the ministry, the proceeds from their Wauconda Resale shop helped fund the operation of the pregnancy center. They opened their second location in Grayslake in 2000. In 2021, the shops contributed over $86,000 to support the pregnancy center. The shops are managed by a store manager and dedicated assistant managers, but they couldn't do it without the help of volunteers. These incredible volunteers gave 13,025 hours to sort, price, and sell items that were donated. They always welcome new volunteers and donations of gently used clothing, household, home décor, and holiday pieces.
Informed Choices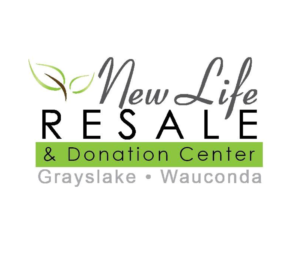 New Life Resale Shop
55 Baron Blvd. A, Grayslake, IL
https://www.facebook.com/profile.php?id=100061212710841
New Life Resale Shop
616-B W. Liberty St., Wauconda, IL
https://www.facebook.com/thriftshop.wauconda
---
Here are a few more Community Purse member-nominated nonprofits with resale shops. If you don't live in Illinois, check your local listings:
Changing Closets Resale Shop
112 Washington Ave., Highwood, IL
https://www.facebook.com/Changingclosetsresale/
Home of the Sparrow Thrift Stores (several locations)
357 Townline Rd., Mundelein, IL
https://www.hosparrow.org/sparrows-nest-thrift-stores/mundelein/
Midwest Veterans Closet
2323 Green Bay Road, North Chicago, IL
http://www.midwestveteranscloset.org/home.html
So, go ahead and finish your spring cleaning. Remember, it is wonderful to have clean closets, but it is even better to help others!