Welcome
Jefferson County Chapter 
Join our network of around 30 women invested in empowering nonprofits and improving their communities. No committees, no fundraising, no event planning, but in the span of one hour, approximately $2,000.00 is raised to support our local charities.

Membership Levels
Basic $50.00 per quarter (contribute to main charity only)
Premium $100.00 per quarter ($50 to each charity)
Executive $200 per quarter ($100 to each charity)
Next Meeting: Thursday, February 23, 2023
6:00-8:00pm
The Grist Bar and Table
103 S. Main Street, Lake Mills 
Food and drinks for purchase
Presentations will begin at 7:00pm and we will hear from:
Past Recipients
New Presenters
Upcoming 2023 Meetings
Thursday, May 18th
Thursday, August 17th
Thursday, November 16th
Any member may nominate a charity in Jefferson County that serves the
under-resourced and is a designated 501(c)(3) nonprofit organization.
For more information, contact Laura Pennington:
847-295-8466 or
laurapennington@charter.net
Jefferson County Literacy Council
Building Strong Communities through Literacy
jcliteracycouncil.wixsite.com/jcliteracycouncil
Jefferson County Veterans Foundation
Provides aid and assistance to local veterans
www.cfmjc.org/funds/jeffersonvets

Lake Mills EMS
Providing around-the-clock quality emergency care
PADA – People Against Domestic & Sexual Abuse
Assisting victims and educating the community
http://www.padajc.org/
Rainbow Hospice Care
Provides in-home and inpatient care services for terminally ill patients
Recovery Support Center
Support for those struggling with addiction
www.recoverysupportcenter.org
Rock River Free Clinic
Free clinic caring for those with no health insurance
www.rockriverfreeclinic.com
Safe Families
Protecting children from potential neglect or abuse arising from a crisis
www.safefamilieswi.org
Studio 84
A creative focus on the abilities through the Arts. They specialize in the creative and vocational development of people with disabilities including those with Autism, Down Syndrome.
www.studio84inc.org
St. Vincent De Paul – Lake Mills
Offering person-to-person service to those who are needy
www.svdplm.org
Sunshine Reach
Sunrise Reach was founded on the concept of improving access and equity for the underserved, underprivileged, and marginalized populations of our community through "pop-up" assistance and awareness.
sunrisereach.org
Tomorrow's Hope
Providing help for those in our community affected by life-limiting illnesses
www.tomorrowshope.org
November 2022
Crossroads House of Watertown
August 2022
May 2022
November 2021
August 2021
May 2021
Family Promise of Waukesha County – familypromisewaukesha.org
c/0 Denise Halloran's Jefferson County Furniture Fund
$500 Grant to God Touch Ministries
November 2020
Dave Gallup Foundation
Haus of Peace
September 2020
August 2020
Real Hope Community Church
Lake Mills Emergency Medical Services Inc.
Haus of Peace
June 2020
Lake Mill Emergency Medical Services Inc.
Second Harvest Foodbank of Southern Wisconsin
May 2020
Crossroads House of Watertown
Angels Among Us Thrift Store
Rock River Community Clinic
Jefferson County Cancer Coalition
Haus of Peace
March 2020
Dave Gallup Foundation
Jefferson County Literary Council
Real Hope Community Church
Give Online
Make Your Quarterly Contribution
If you are unable to attend, the group still depend on your donation commitment to the selected charity. Please be sure to make your contribution by sending a check with another member to the meeting, or mailing a check immediately after the meeting. You can also make a payment to the selected charity through our Community Purse Giving Fund at the National Christian Foundation by clicking the button below.
*Please note: We request that a $1.50 handling fee be added for online credit card donations ($51.50).
For account transfer donations, there is no fee.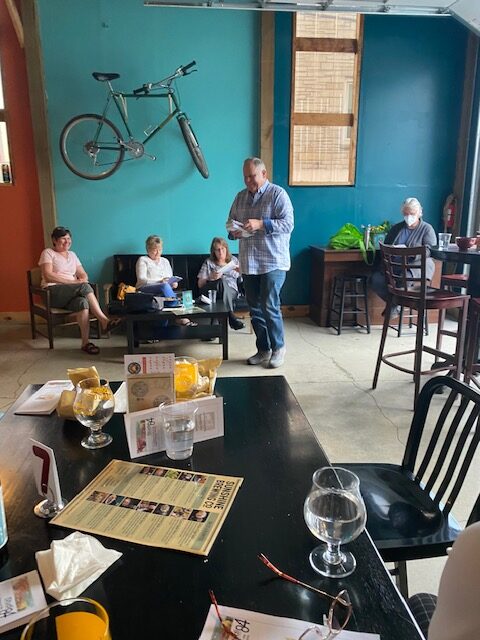 Gallery 
Photo Gallery
Check out photos from our recent meetings!